Data Centre Transformation
The complexity of today's data centers is overwhelming. Everything is changing at the same time—technologies, systems, staffing needs, security issues, regulatory requirements—and the pace of change keeps accelerating.
Simple, successful Data Center Transformation
by Nefraa brings a unique approach to data center transformation. We have the experience, methodologies, tools, and partners to help you where you need help the most: controlling the complexity of transformation. From planning through execution of your data center transformation initiative, we can assist you every step of the way.
While tactics like increased multicloud adoption, distributed network resources, and widely dispersed application workloads are built to increase digital agility, they also present performance and security challenges when it comes to delivering services in an increasingly complex environment. Technologies like software-defined networking and virtualization help, but they can also muddy IT's end-to-end visibility into applications, networks, and security.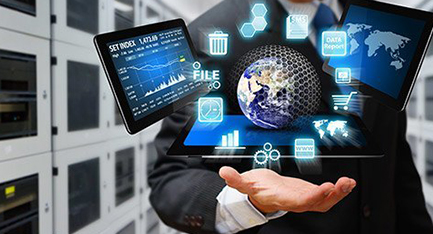 Data access is the lifeblood of the digital enterprise, but increased infrastructure complexity, cloud visibility silos, and application dependencies makes it hard to deliver a consistent, secure user experience. Supporting a seamless digital experience amidst relentless time constraints, limited resources, and lack of system-wide visibility is nearly impossible. IT needs to act in real time, and that means they must see clearly across a hugely complex environment.
Nefraa - The Prudent Choice